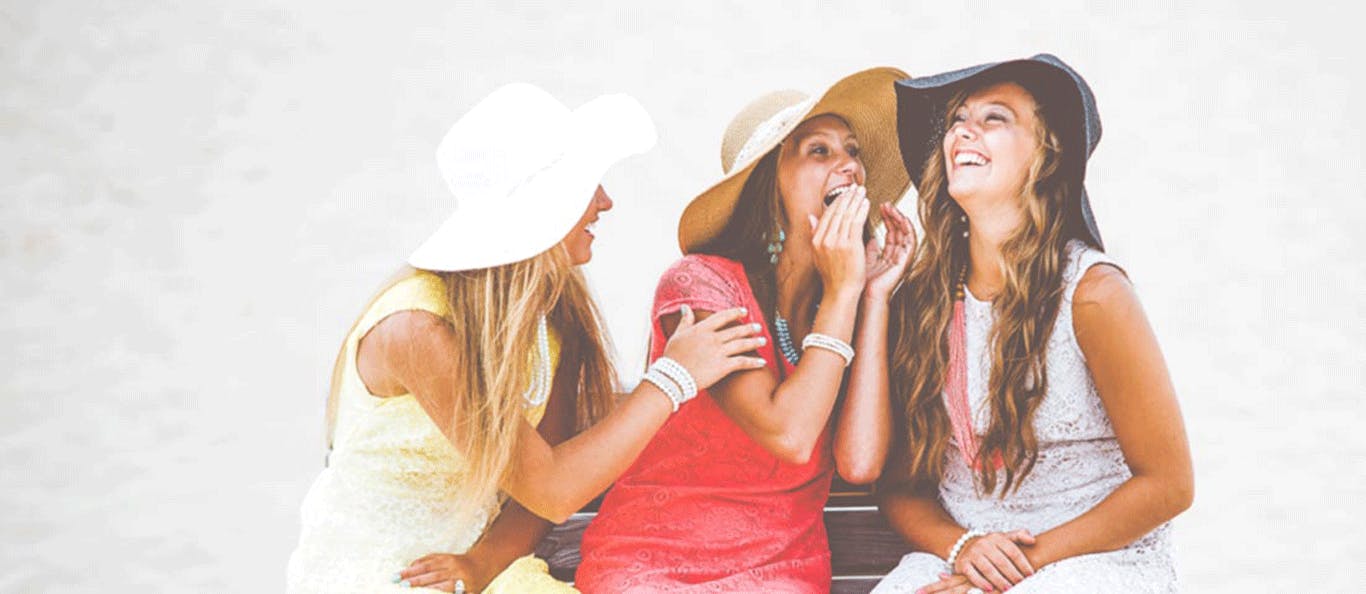 How customer advocacy can skyrocket your revenue
,
Customer advocacy lets you leverage your most loyal customers as brand ambassadors to build brand awareness, drive sales, and increase revenue.
According to the Nielsen Global Trust, 92% of people trust recommendations from friends and while 70% people told they trust online consumer reviews, making online reviews and testimonials the second most trusted source in influencing buying a product.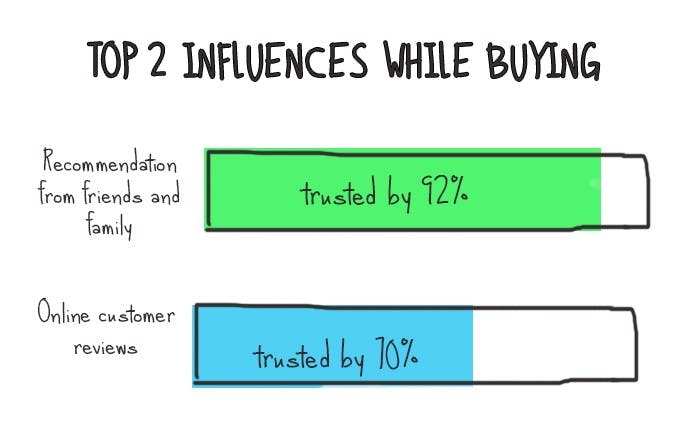 CAC is comparatively low for referred customers
Customer Acquisition Cost is comparatively low as costs associated with customer advocacy programs is normally very low comparative to advertising costs. Satisfied customers amplify the reach of your product so much and so easily that their friends and family come to you with a wholehearted intention to buy your service minimizing Customer Acquisition Cost and maximizing customer success effort.
Less fighting over price
Referred customers already know who you are and how your product or service is helping the person who advocated for you. So, they are less likely to fight with you over cost. As they have been referred by someone they trust, they also trust the price and the value they are going to get from your product or service.
As a business, you will be happy to get the desired price and can happily provide quality service to the new customers so one day they can shout for you with confidence.
Word of mouth generates 2X more sales than paid advertising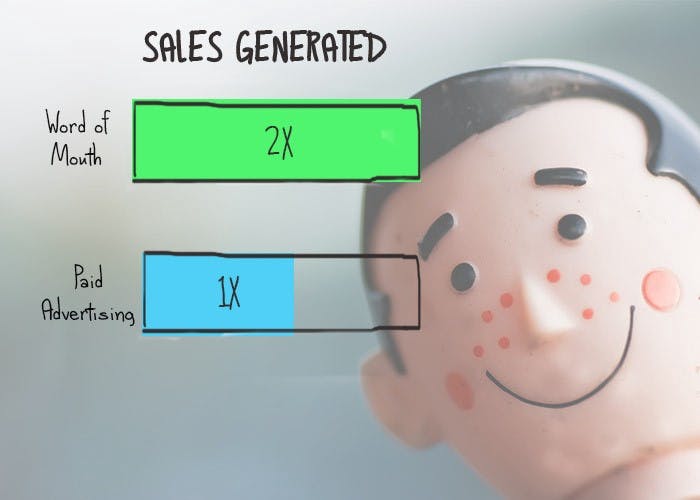 According to McKinsey & Company, word-of-mouth influences up to 50% of all purchasing decisions, making it the primary deciding factor in buying. Especially in the developing market when a customer is buying a product for the first time or the product is relatively expensive, the word of mouth is very much influential.
Today when some customers even create websites or blogs to praise or punish brands, product reviews can create a storm in social media, you can imagine how much important it is to create product and service experiences that your customers love.
Customer advocates are normally recurring customers with high LTV
Happy and loyal customers don't end referring new people also they are recurring customers most of the cases. A happy customer is an asset to the company and they can do wonder to your business. While making new customers good care must be taken to the old customers.
How UX helps in customer advocacy
UX helps a lot in CX, i.e. customer experience. If you are using technology to help your customers and they are getting touched by your software or hardware to make something happen, the UX is the most important factor. The customers must have continuous good experience with the product to give you 5* in Appstore or talk about it in social or just keep recommending.
Customer satisfaction is the backbone of a business
Harnessing word of mouth can deliver a sustainable and significant competitive edge few other marketing approaches can match. On the long term advocacy of happy customers ensures the constant flow of quality customers who most often become recurring customers and let you make more profit.
Want to discuss how can we help with CX improvement with the help of UX? Let's schedule a 15 minute call by clicking this  call by clicking this consultation link