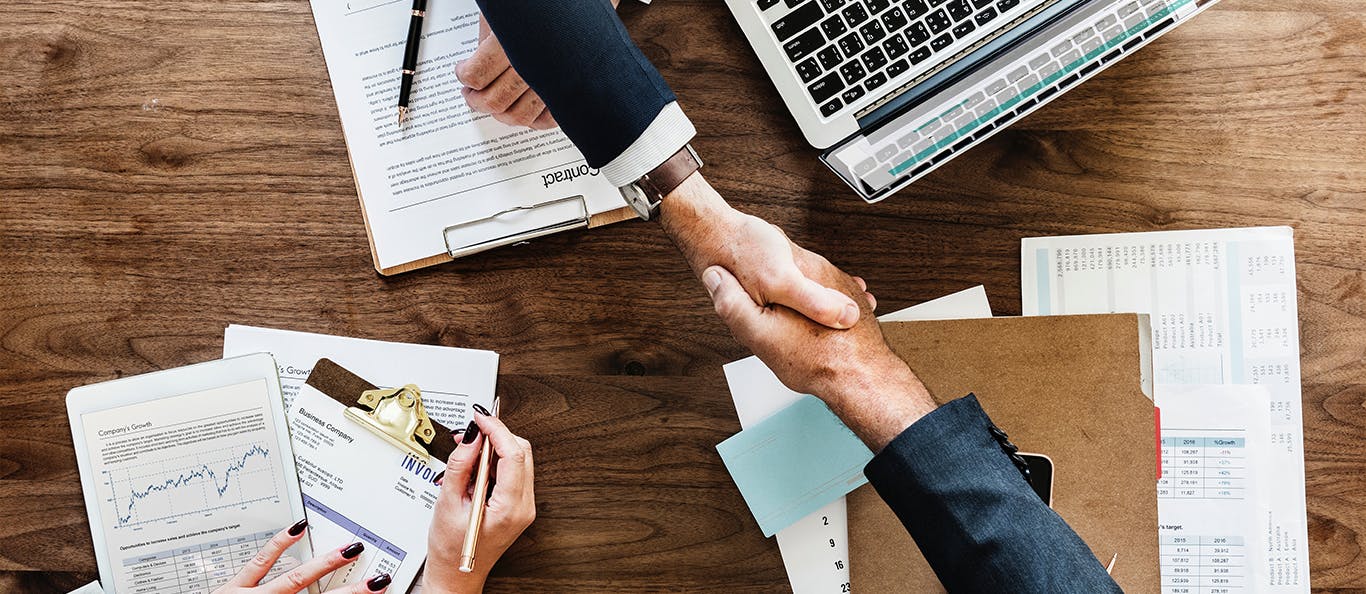 How to get most out of your software outsourcing
,
Today globalization is at its peak. Most of the enterprises and start-ups are looking forward to gaining competitive profits with minimum costs, and enhanced customer service with maximized efficiency. But implementing these goals within a limited budget is all that worries us. Many businesses are operational heavy and want a tech partner. Software outsourcing is a solution to all this.
What does 'software outsourcing' mean?
When an organization hires a third-party individual programmer or an organization to get services related to software development that situation is termed as software outsourcing. By handing out essential business processes over to a specialized third-party, companies are then able to manage even the most complex tasks.
According to current statistics, at least 60% of the total outsourcing market is comprised of IT/software workers.
Why does one need to hire a software developer?
Today, in this digital world, it is hard to find a business without any software service. Thus software companies are increasing and Companies can cut out the cost significantly by outsourcing the software development services.
With agile software development, right now the best software companies are helping the businesses with rapid prototyping and lean software development is happening. In this way businesses are able to launch the product quickly in phases and making business process outsourcing a viable option.
Benefits of outsourcing software development
Having full time in-house UX/UI designers and software developers is costly. Quality software design and development is often a team effort. To make a quality application design and development most of the cases engagement of minimum 5 people required.
The cost of hiring a software developer is far higher than outsourcing abroad. The current business environment requires high-efficiency in order for a business to stay competitive. In order to stay ahead of the competition, managers today must use multiple strategies to increase productivity.
The managers also try to reorient the entire organizations with the goal of making them lean and flexible to customer needs and to allow quick response in the business environment. Outsourcing is one of the strategies that managers use to meet these goals.
The objectives of software outsourcing are as follows:
1. To reduce operating expenses and increases flexibility
Perhaps the most obvious benefit of outsourcing development is cost reduction. The fact that you don't have to buy software making equipments and other supplies means that the overall cost is drastically reduced. Business owners mostly appreciate the opportunity to hire an outsourcing company only when needed. This reduces the pressure of having to sustain a long-term employment.
2. To focus on core business processes
In a company, where staff is overloaded with work, software outsourcing can help to manage software development so that the staff can focus on other key business functions like marketing, content management, customer service, and other essential services. Hired tech company act as a technology partner who in each turn analyze your product, improve and keep delivering. This helps your customers and employees to be happy with the functional system.
3. To save time
Software outsourcing offers lots of potential software developers to complete a work within the fixed deadline. Leaving the technical ability to the software outsourcing developer is the best way to enhance productivity without compromising the quality.
4. Getting experienced people on board
The best software firms consists of experienced people from various domains and comprising various capabilities. Hiring a firm means you are getting one the best minds on board. They will work together to build a quality product which will support your business and in turn will let you make more profit. This is one of the best benefit of outsourcing.  
The drawbacks of outsourcing software development
There are a few drawbacks of getting linked with an outsourcing software developer. They are as follows:
1. Lowered Quality of Service
At times the company might face low efficiency from the developer, particularly when they charge much lower than the existing market prices. Cheap is not a solution. Quality work doesn't comes in cheap. So whenever you go for a cheap solution, beware.
Everything that shines is not gold. Many people doesn't blink an eye when they see that in cheap he is getting a working software. But you must, as in background they are so much to take care of if you want good user experience, security and integrity, especially in long term.
2. Miscommunication and mismanagement
When hiring an outsourcing developer from abroad, there is a difference in language, culture, and time, and this can create challenges for both parties. If not properly handled, then it might result to misunderstanding and can lead to frustration and low performance.
Good software companies always use proper tools for documentation, task management, communication, bug tracking, code management. All tools comes with a price along with maintaining a process takes effort but yield result in long term.
3. Risk
When working with a software developer there are always risks involved. In the case of software development, the company expose confidential company information to a third-party (the outsourcing software developer) and trust them to use it appropriately. But in this event the company itself might suffers a leak in their database.
I always advise to maintain proper NDA to avoid any unfortunate situations. Though most of the times if you go to good firms, this type of situations doesn't happen as they also a reputation to maintain.
How to choose an outsourcing Software development company?
Generally, the quality of software depends on the provider you choose to work with. In an ideal situation, the developer you hire will bring vast experience of work on software for a variety of companies and industries.
Follow this guide to choose an efficient outsourcing software developer or designer:
Note down the facilities they provide for further better evaluation.
Check the agency's reputation in review sites. Sometimes for new companies if not review is available, ask for recommendation from companies they had worked for and have a talk with them if possible.
Check whether your outsourcing software development firm worked on latest technologies. Though always latest is not the best, but you have an interview with them to know about process and approach.
Learn the cultural basic as the cost of some services tends to increase when you hire developer from certain countries, and the opposite is also true.
Ask to see the products they've developed in the past because it's easy to fall for vague declarations as many outsourcing software developers tend to exaggerate their accomplishments and go a long way to draw links between them and large companies when possible. Asking for demo is best. You can come in a screen sharing session and can see the works they did.
Conclusion
Consider all the above factors carefully when you choose an outsourcing software developer, and remember the more time you spend examining their work, the more chance you have for better output. Once you decide on a particular agency, read the contract carefully and politely ask to add, remove or change anything that you don't like.
Trust is a huge thing and don't fall for cheap. See their process and approach and go for part payment.
Want to outsource your software design or development? Let's schedule a 15 minute call by clicking this  call by clicking this consultation scheduling link