Discover
We got a very good looking logo to start with. We also got promise of a good quality video for the first fold of the website. Higher education is always a milestone for a person's life. Felix educare helps them to get admission in top universities in USA, UK and Australia. The message the client wanted to convey was very concise and to the point from start and we also took an approach which reflects the boldness and focused mindset of Felix.
Define
The target audience for the website was aspiring school and college students and the parents. Over the course of the project, the client helped us by providing all the necessary information and proper content from the content team beforehand. The seriousness and a subtle playfulness was demanded. We knew that we must hit the sweet spot.
Wireframe design
As always after brainstorming, we started with website mockups and after many internal discussions and information gathering from client we came up with this final mockup. In this wireframe design we tried to portray the key areas important for the website and things which will help in user conversion.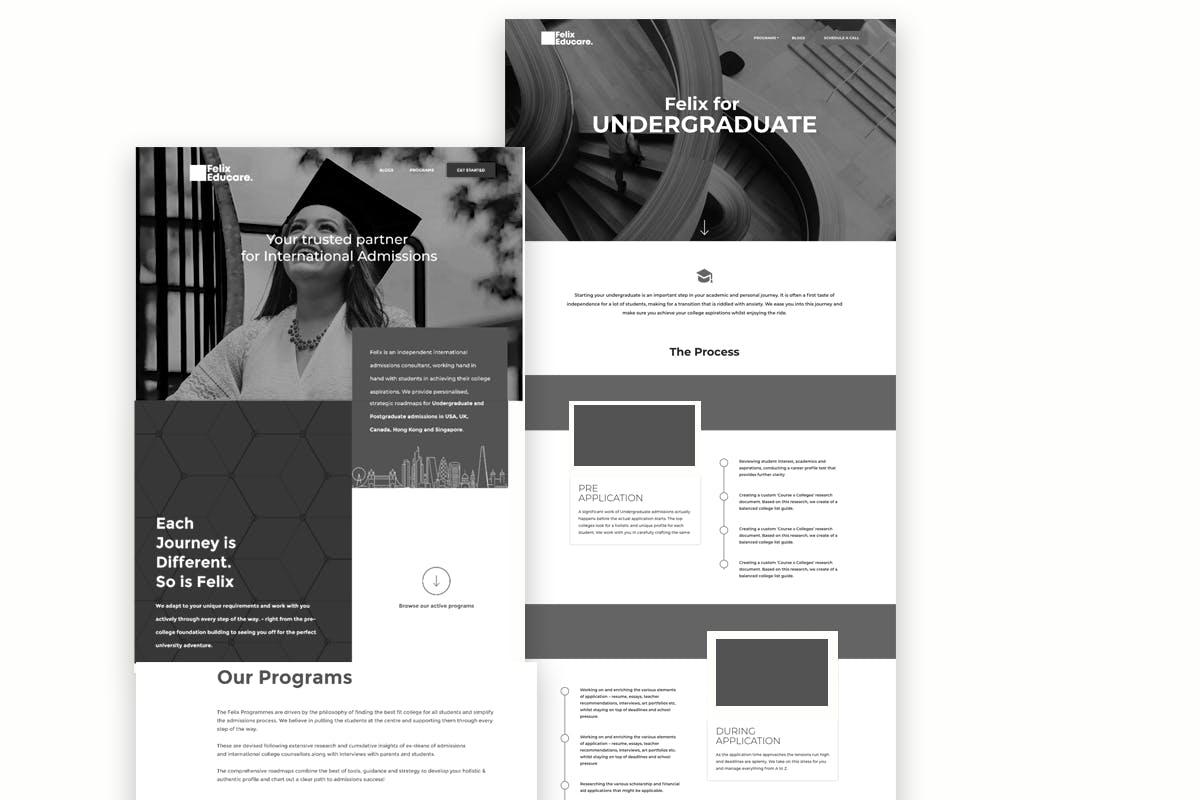 Homepage design
Bold design pattern with vibrant color has been followed through out the website. In Homepage, we always were concise and to the point. The priorities were clear and Call to Action is present in proper places. The offered programs , clear mission, relative testimonials and distinguished schedule a call section build up the homepage.

Responsive design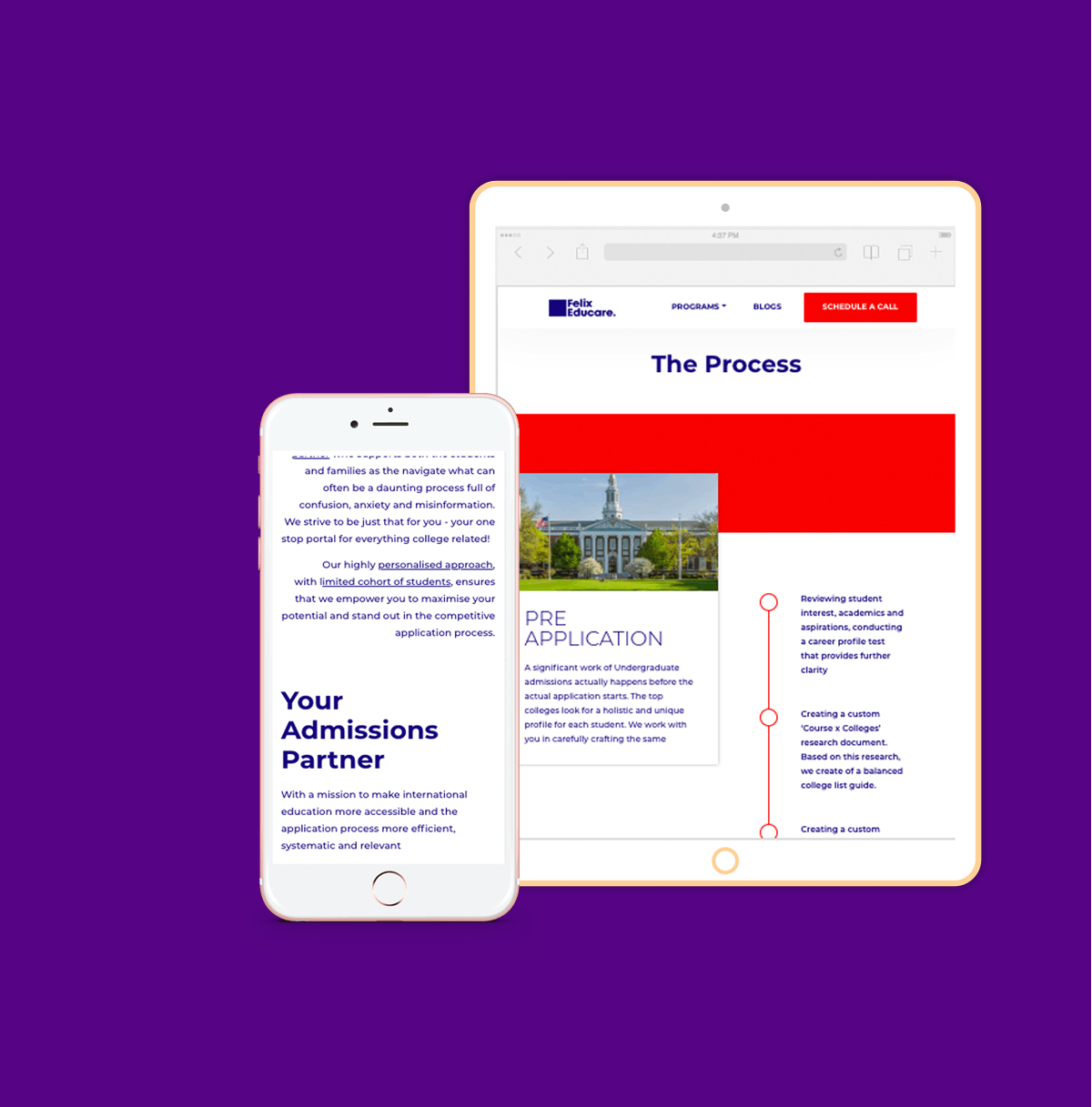 Illustrations used
Illustrations was always part of the website. It helped us to bring life in this bold design and overall the lines contributed as a support.