Mobile app design for a credit debit app
Credit Debit app is a khatabook app, targeted to individuals and small businesses to maintain credit, debit, ledger accounts. They have more than 10k downloads
Project Details
The objective:
The client wanted to design a mobile app that will help their 10k + users to get the best user experience.
The Expense tracker market
The market for expense tracking apps is very big, especially in India. Every day billions of individuals and small businesses need to track their credit (udhar), Debit (baki) and get payment reminders on time. Khatabook an accounting service provider for SMEs in India recently raised more than $26 million and have 10M + users in Android itself.
The credit-debit app
The design process
The client already has users and wanted to scale up the marketing effort with good UX/UI design.
We went through a lot of user feedback to understand their pain points and held stakeholder meetings to understand what the business wants to achieve.
With the data, we filtered the feedbacks and sorted it into inappropriate categories.
We figured out the areas where improvement is required and the sections need our special attention.
Next, we created wireframe designs according to the research.
After a few alterations, we were ready with the high fidelity screen designs.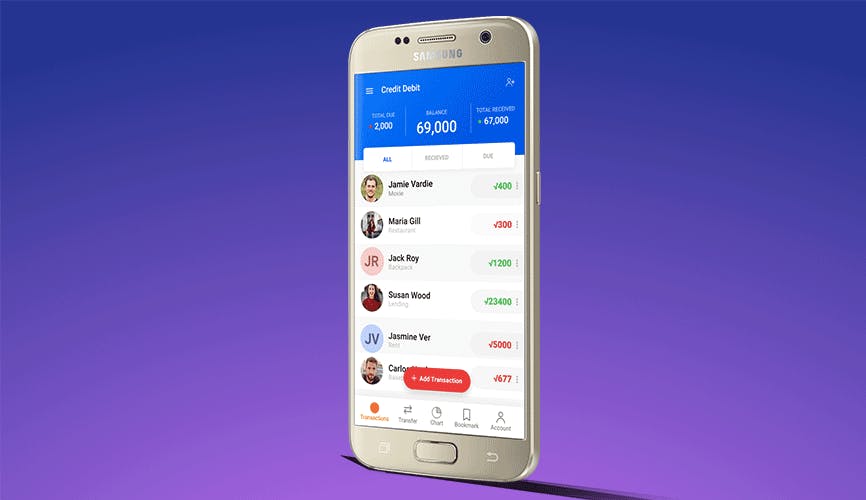 View all latest transactions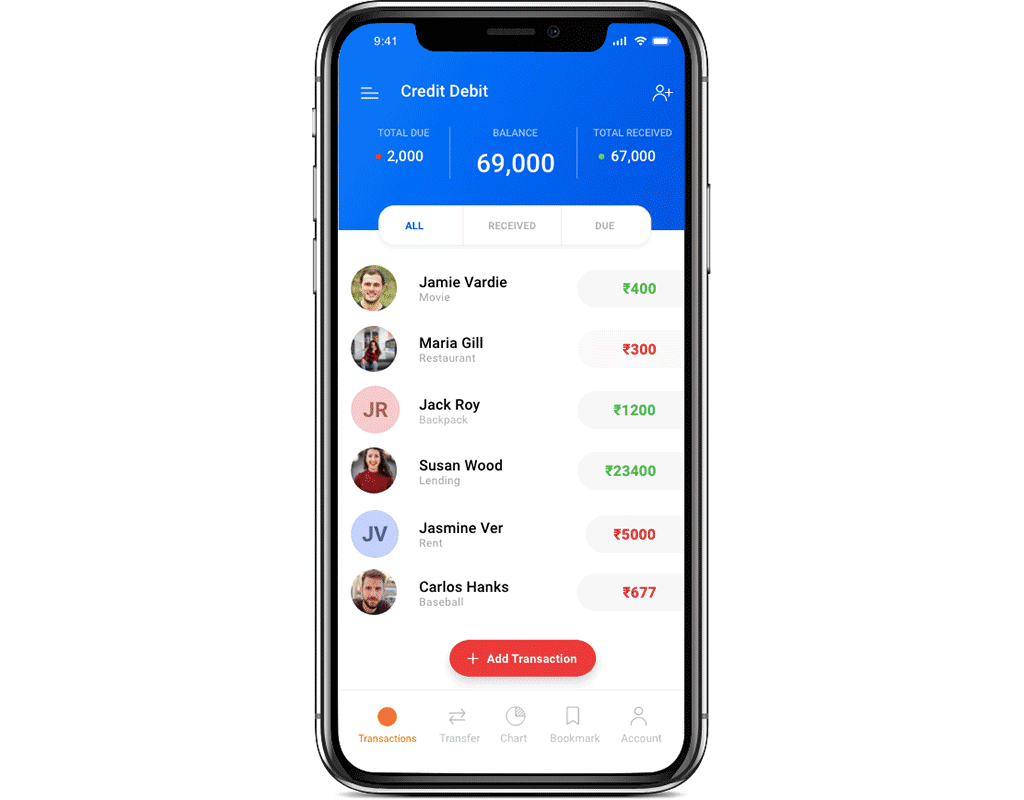 View all transactions for a person or business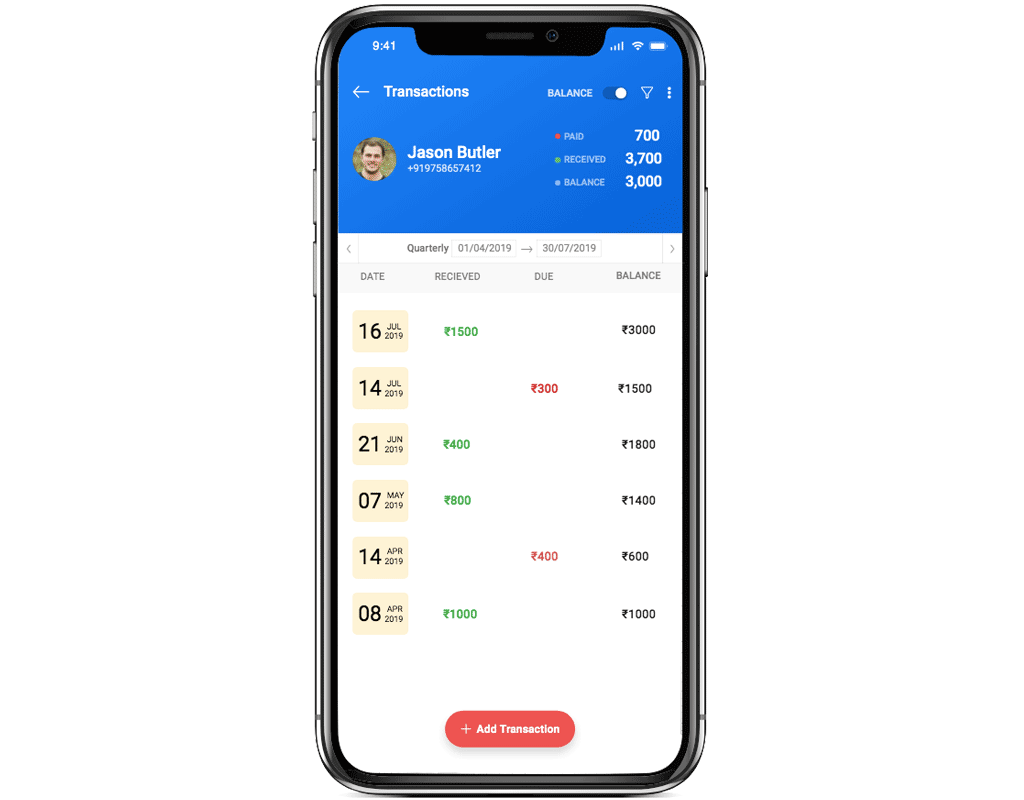 Adding a transaction