List the websites distracts you most
People gets distracted in lot's of ways, Some popular methods are -
Checking Mail
Opening social media sites
Photography sites and so on....
As a user you know it better, the websites where you keep visiting and can't help. So the first step was to add the websites by which you don't to get distracted.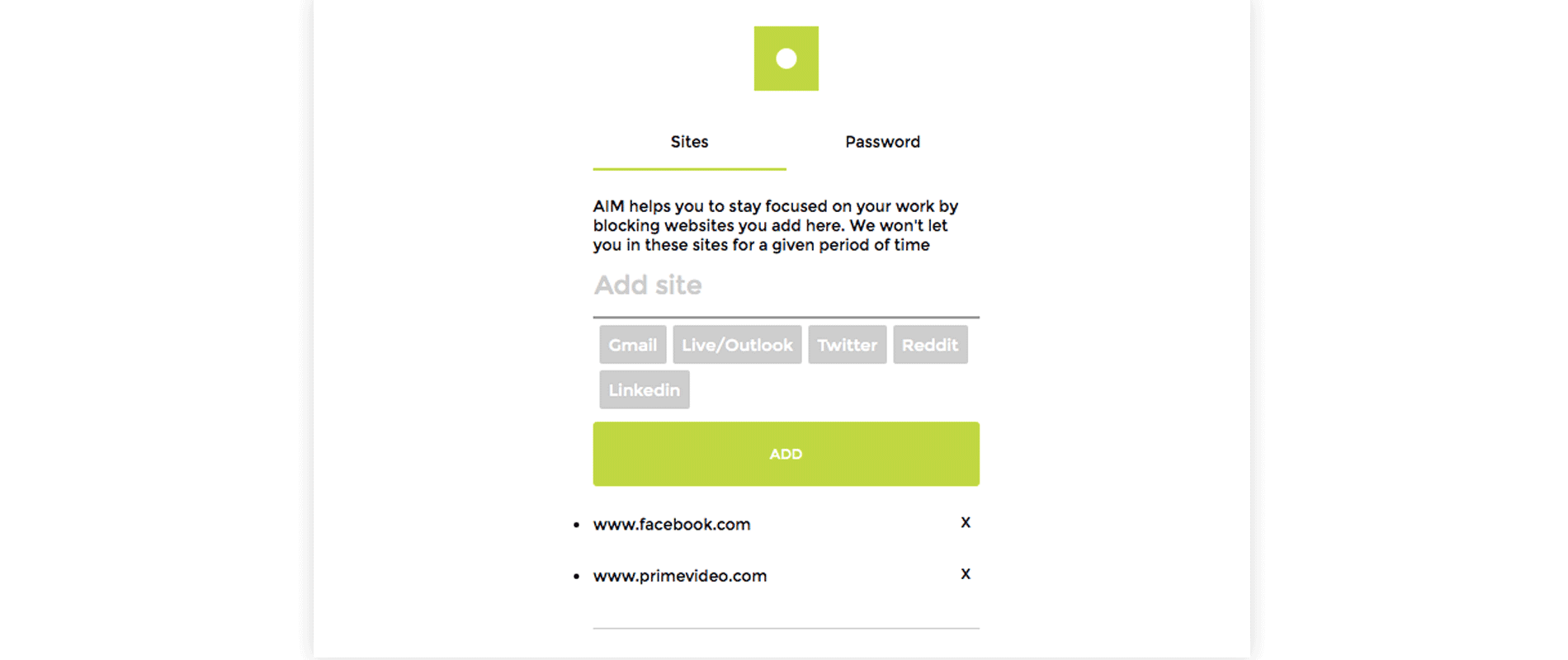 It is time to raise hurdle
If a user for his/her own good sets a password, each time they want to stop the AIM they must give a password. Like they said, we as human always go back to the same lane of bad habit unless there are hurdles. So setting a password prevents a user to stop AIM in a click.
Each time when a user types the password, he/she knows it is deliberate attempt.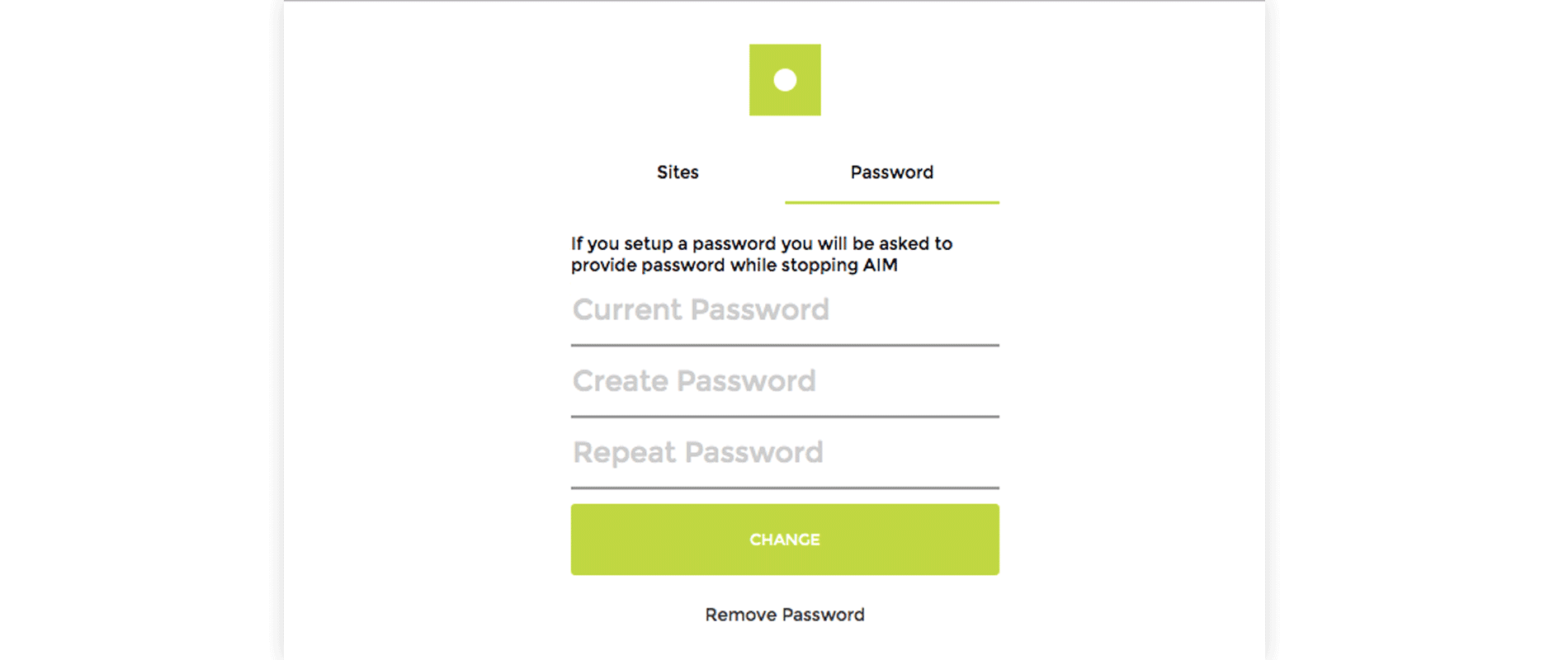 It is time to keep focus and work
Starting the AIM is just easy. Just click on the extension logo and the AIM window pops up. Enter the time you want to focus on your work and click 'start'.
By default you can choose options from the quick pick menu in a click for say 30 mins, or an hour.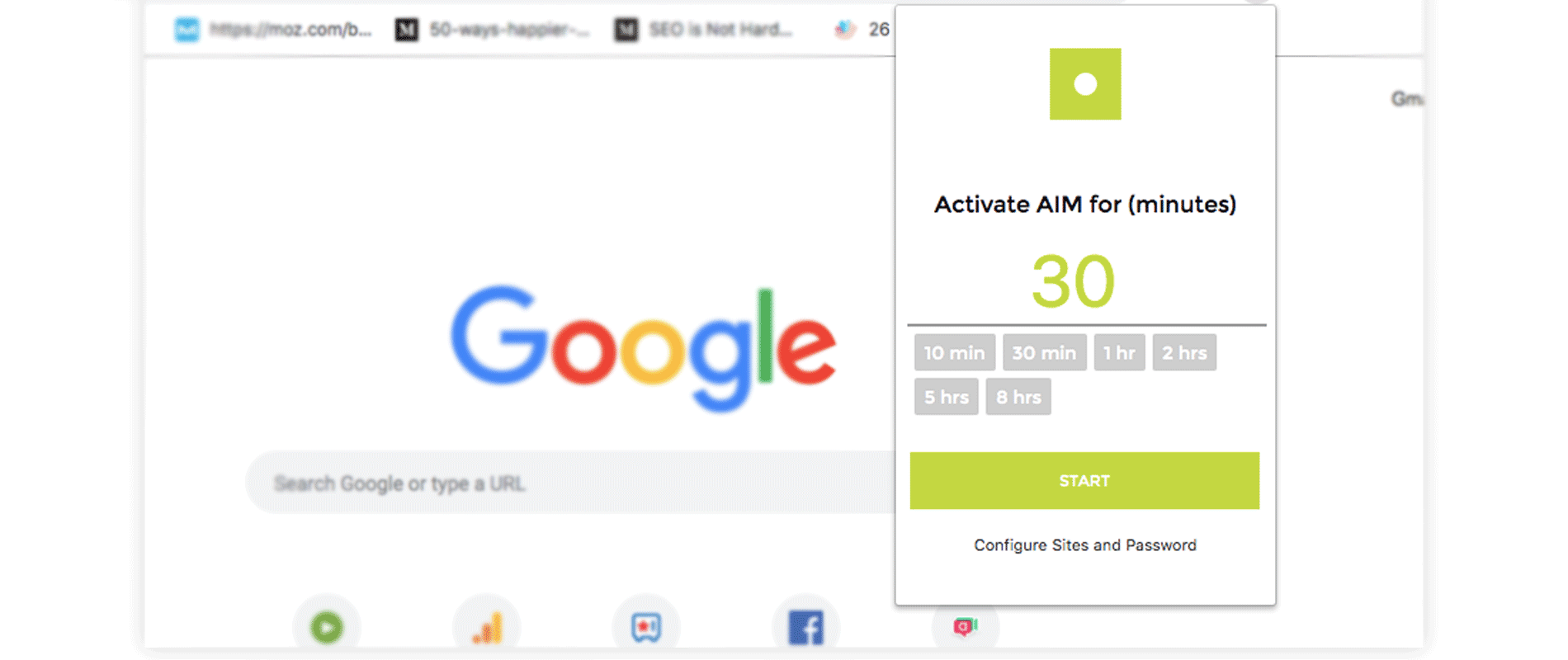 No cheating
Once a user tries to open a restricted URL while AIM is running, he/she get's caught. AIM helps you to remember, that "You have a AIM right?"
Whenever a person due to habit by mistake hits a URL he/she put in the AIM URL list, there is no way to bypass. AIM will be there to remind them about there promise, there aim to be remain undistracted.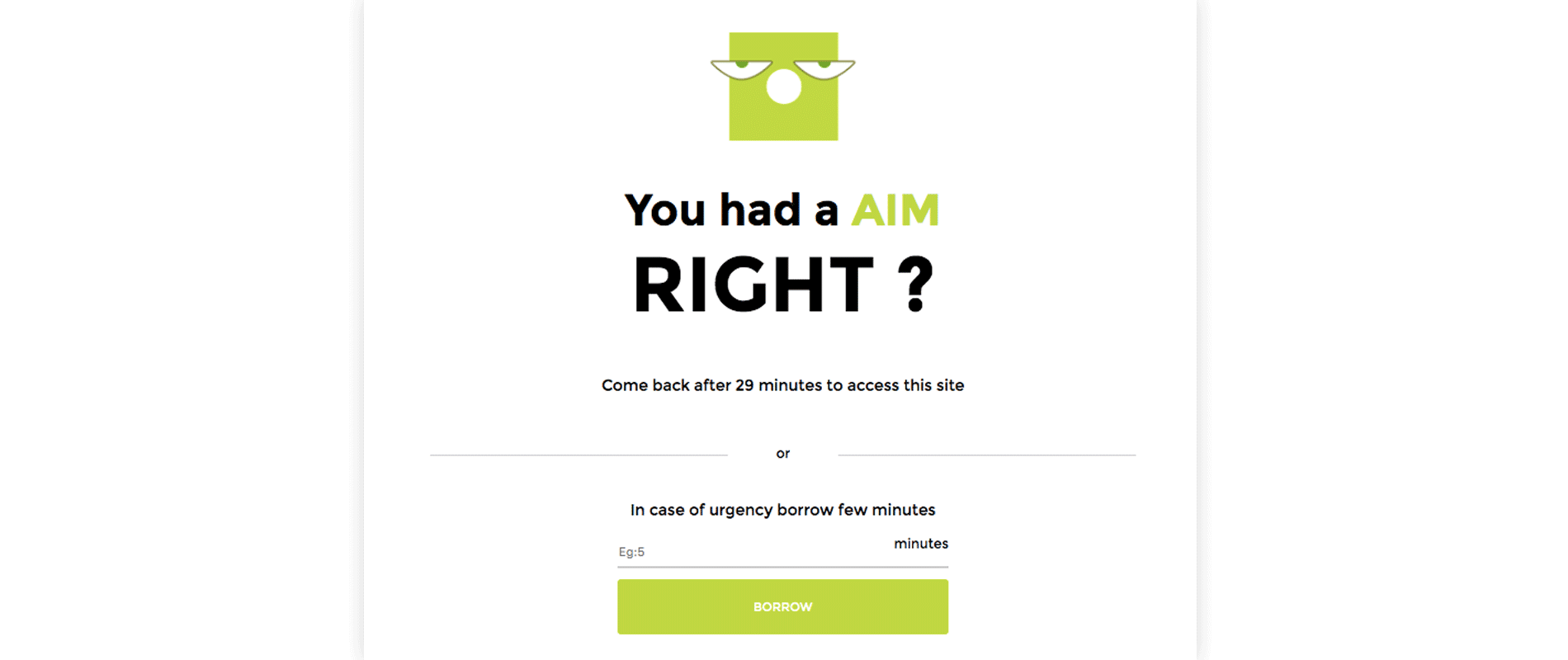 Is it an emergency? we can understand
You might want to pause AIM for many reasons, It can be -
An work related to the blocked website, like - Facebook
You might got a headache working and want a little relaxation.
Whatever the reason is we got you coved, but it is not like stopping AIM, but you can borrow time. You can specifically borrow a few minutes, while keeping your AIM intact.